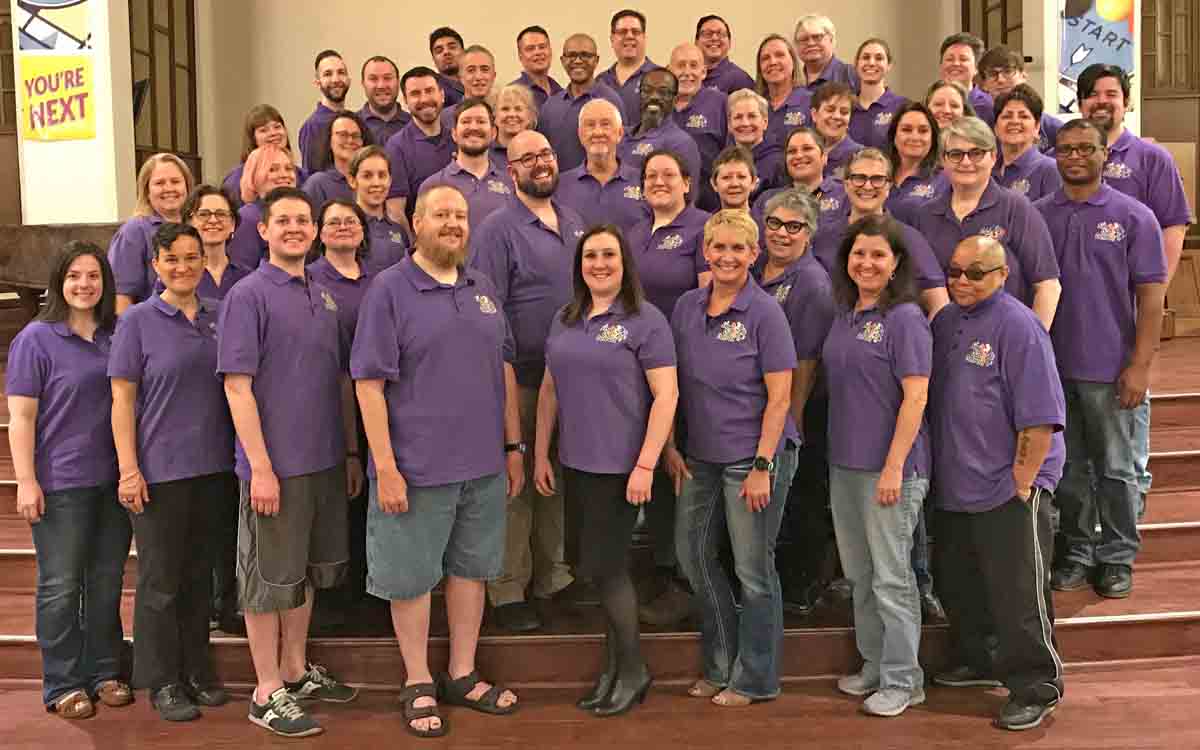 Sing Out Detroit is a mixed chorus (soprano, alto, tenor and bass) for lesbian, gay, bisexual, transgender (LGBT) people and Allies.
As a 501(c)(3) organization, Sing Out Detroit is eligible for grants from other organizations. If you know of any organization that supports the arts or LGBT organizations/groups with grants, please contact us.
We welcome singers with varied musical skills. We foster community, joy and fun! Sing Out Detroit is a member of GALA, a national organization for gay, lesbian, bisexual, transgender and friends choruses.
Everyone is welcome at our concerts, and if you are interested in helping out the chorus (we always need help from non-singers) please click the "Contact Us" tab above.
Our 2019-20 Board of Directors:
President:  Brian Burnett

Vice President:  Andrew Nichols

Secretary:  Rylee Jones

Treasurer:  Jen Nolan

Members-at-Large: Marjo Rogers, Carlos Shaw, Syd Diorio, Vince Sinclair
Our Mission and Vision
Sing Out Detroit is a diverse, inclusive chorus that provides a supportive environment for LGBT people and Allies to share the joy of musical performance.  Our Vision is to uplift and inspire others with our musical performances to bring about positive social change.
Our Core Values
Sing Out Detroit maintains five core values that guide us in achieving our Mission and Vision. Under each core value are the behaviors we exercise to uphold our core values.
CREATIVITY
• Be bold in our self-expression
• Have courage to try fresh ideas
• Step out of our comfort zone to create measurable improvement
DIVERSITY
• Warmly welcome our diverse membership
• Respect each other's differences as we unite toward shared goals
• Stay open-minded when selecting music and when adding movement to enhance our musical performances
EXCELLENCE
• Strive to deliver exceptional performances that entertain, educate and inspire
• Commit to improving our accountability, dependability and efficiency
• Be willing to learn and grow in order to be the best we can be
CAMARADARIE
• Work together with enthusiastic cooperation
• Maintain a harmonious space where everyone can thrive
• Share goodwill with everyone we encounter
SIGNIFICANCE
• Give generously of our talents to make a positive difference
• Touch audiences with uplifting messages that have enduring impact
• Have pride in our accomplishments and gratitude for the support we receive